Recovering from Damage from a Neighbor's Fire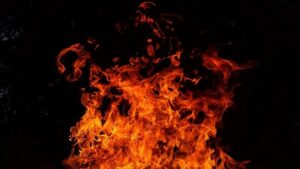 Fire damage can be detrimental. Even if you think your house is protected from the fire, there can be other reasons that may incur a risk to you. External elements can also result in fire damage to your property. The one external element that we'll be discussing in this article is recovery from fire damage from a neighbor's home.
What Can Cause Fire Damage?
There are several factors that may result in a fire. Even if you put out the fire in a timely manner, your home may suffer significant damage. Apart from the destruction from the fire itself, there can be water damage, smoke damage and mold growth. This may require you to get help from home restoration experts for disaster restoration. 
Here are a few factors that can cause fire damage:
Electrical Malfunction
A bad wire or short circuit can easily lead to a fire. Whether it's your home or a neighbor's, you will end up burdening some of the fire damage. To avoid this, conduct regular checkups on the light fixtures and the condition of the wires in your house as well as your street. 
Candles
Open flames are a common cause of fire in homes. Candles with open flames can easily ignite other things, leading to a fire. In most cases, this happens at night, when it's especially dangerous. This is why it is advised that you invest in candles that do not have an open flame.
External Fire
As is the topic of our discussion today, external factors can also cause a fire in your home. Even if you're careful, fire from a neighbor's home can cause damage to your property too. This often happens when you have stray leaves and branches protruding outwards. They might catch fire and end up burning or damaging your house too. 
How to Recover from Damage from Fire at Neighbor's House?
If you see that a house in your street is on fire, here are a few steps that you can take to contain the damage that may have extended to your home as well. 
Homeowners need to realize that even if the fire is a neighbor's house, their home could be at risk too. Fire leads to smoke, and smoke can penetrate your house. Smoke contains harmful fumes that could seep into your walls and upholstery. 
Call Home Restoration after Fire Damage 
Fires are best dealt with by a professional. Even if the fire has been extinguished at your neighbor's home, there could be damage to your property that may go unnoticed. It is advised that you get home restoration after fire damage. 
Most home restoration experts offer a complete service that includes both fire and smoke damage restoration. They will thoroughly inspect your home to ensure what areas of your property have been affected. Smoke, ash and damage can extend to your home and tamer your belongings. 
Home restoration experts will eradicate soot as well as the lingering odor, which can be harmful to your health. Refrain from using cleaning agents that may cause more damage than good. Instead, let professionals do their job and ensure your home is safe to live in. 
Call Home Restoration after Water Damage 
When a fire is extinguished at a neighbor's home, some of the water may also enter your property. Water damage can be extensive. It can not only destroy valuable furniture but also pose a risk of electrocution. Before re-entering your property, let professionals do a thorough inspection. 
Water may also seep into crevices. Over time, this moisture will lead to mold growth. Mold is not only harmful to your belongings, but to your health too. This is why you should get home restoration after water damage.  
A home restoration company will conduct mold inspection and ensure a thorough water extraction and dehumidifying process to remove any excess moisture. 
In case your home retains any moisture and faces mold growth, you can also get mold removal services. Mold can be toxic and not something that you should touch without proper equipment. 
Precautionary Measures 
Fire to a neighbor's property can damage your home too. While you can get home restoration services, you should take some precautionary measures to ensure this doesn't happen again. Make sure that you do not have any dry leaves on your roof, as they are quick to catch fire. 
Regularly trim branches that may be extending to your neighbor's property. This will pose a greater risk to you and your home. 
911 Restoration of Central Mississippi 
If such an event occurs despite your precautions, do not waste time and call 911 Restoration of Central Mississippi. They have a quick response time to ensure damage does not escalate. They offer several home restoration services, including water damage restoration, mold removal, fire damage restoration and others. 
A professional home restoration company will ensure your home recovers from any damage that it may have suffered from a neighbor's fire. Even if you can't see the damage, it is best to get a professional inspection done just to be sure.