Fire Damage Restoration Jackson
Richard Sims wants property owners to know that his team is here to support you and help in the full recovery of your home or business after it has suffered damage from a fire disaster.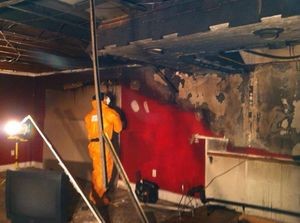 Richard's restoration team is on constantly standing by, meaning that we are available 24/7/365 to take your calls and schedule an appointment for a free estimate.
After a disaster as severe as a fire, you only deserve the best, so know that you can put your faith in our team who are licensed, bonded, and insured. Whether it is charred cupboards or smoke damage, we will be there putting you on the track for a fresh start.
To 911 Restoration Central Mississippi this means you will receive:
Peace of mind
A team that cares about you
Positive professionalism
Optimal customer service
After the fire has been put out on your property call the fire damage restoration Jackson team and we will get the remediation process started with a free visual inspection.
Ash, Water, Fire, And Smoke Damage Cleanup
Following a fire, the remnants of it remain. That means ash, soot, smoke, and pooling water covers your home, which is bothersome to your senses. The smell is unbearable, and the looks are an eyesore.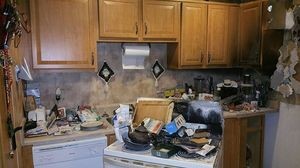 However, we want property owners to know that we know how to fix all of this because in our years of fire restoration we picked up the experience needed to ensure that property owners completely recover from a fire incident.
Our trained technicians combine their knowledge of water and fire damage to provide you with an all-in-one, comprehensive damage restoration solution.
For example, smoke and ash are aerosolized into the air and then they are deposited into materials throughout your home. As smoke fills the container it is in, pretty much everything in the home becomes covered.
However, we know exactly how to take care of that by using the same sanitation techniques that would be required by something like a flood. We treat the area with deodorizing chemicals and then vacuum it all out with our industrial-grade vacuums. This saves the property owner a fortune in replacement costs.
Another major reason why it does is that the longer the material is allowed to soak in the debris, the more soot will eat away at it. We work with IICRC certified technicians who know how to work with various types of materials so that you can be confident in our ability to bring you a renewed tomorrow. We want you to know that 911 Restoration Central Mississippi is here for you, so call us today.
Fire Damage Insurance Experts
There is a lot of paperwork to be filled out after a disaster has been experienced by a property owner. It is more paperwork than the normal person can handle, to be honest. And that is because insurance companies want to give you the minimum of which you deserve.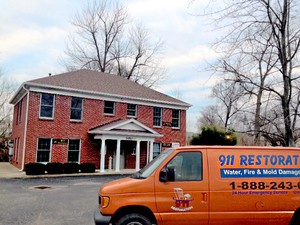 Richard Sims at 911 Restoration Central Mississippi believes that you need someone on your side in any matters. For these reasons, we will be with you on every step of the restoration process.
Our technicians know exactly what insurance companies look for to deny a claim. For example, every step needs to be documented in the restoration process. From the initial damage in 3 points of view to the number of coats applied to the kitchen after it has been renovated.
We have become expert documentarians, and we are meticulous in our efforts. It is what needs to be done to ensure that property owners need to be able to have an affordable fire damage restoration solution.
So, give us a call 911 Restoration Central Mississippi and our fire damage restoration Jackson technicians will help you through every step of the remediation process.