Mold Removal Jackson
Water invasions can cause mold to grow relatively quickly, especially in humid conditions, which is why 911 Restoration of Central Mississippi is available 24/7/365 to take your calls and schedule an appointment for a free visual mold inspection.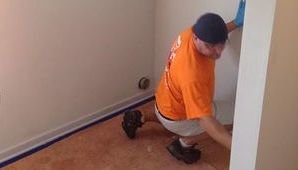 We will send out a repair team to your property to ensure that both the water and mold is thoroughly extracted. We are ready and waiting to supply you with our services, starting with a free estimate. This will give you an idea of the damage that has been done, as well as the possible costs that may be required for repair work.
No matter what the issue may be, from the first moment we arrive on the scene, we will begin taking care of everything. We will do all we can to make sure no mold will grow after we are done with the work, including working with IICRC certified technicians to provide comprehensive services.
Our staff will schedule an appointment to get to your home or business so that we can get right to the source of the mold growth before it takes out your whole home. We offer services such as:
Mold infestation cleanup

Fungus and mold decontamination

Mildew deodorization

Water damage remediation

Mold testing services

Visual mold inspection

Mold spore removal

Comprehensive mold and water extraction

Reparations of the source of the mold growth
If your home has been affected by a water invasion, such as a leak or a flood, contact our mold removal Jackson experts today so we can check the area for sprouting mold spores and mildew.
When We Are On A Job We Make Sure To Address Every Mold Damage Issue
We want property owners to know that when there is stagnant water, then there are usually other problems that come along with it, with mold growth being the most common.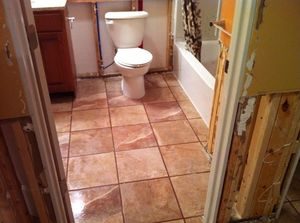 Fungi, mold, and mildew are a common byproduct of property flooding, and we understand that it needs to be cleaned up quickly in order to prevent even further issues.
We know it can cause issues that not only affect the structure of your home or business, such as wood rot, but it can also cause those inhaling the particles in the air to experience health issues.
The good news is that we know exactly where to look for a mold infestation, as well as how to eradicate the substance immediately.
Most of the time you may not even know mold is growing in your property because the substance likes to live in damp, dark spaces which are usually out of sight. So, call 911 Restoration Central Mississippi soon as you notice mold and mildew in your property, and we will do whatever it takes to get your home back on track.
Our Mold Removal Pros Make Sure To Have Satisfied Customers
Even though we are here to remediate your mold infestation, our staff cares most about how you are feeling throughout this whole ordeal.

It is understandable that dealing with a fungal infestation would be traumatic for a property owner, which is why when we arrive we make such an effort to put you at ease.
We are confident that we can overcome any type of mold issue that you may be struggling with, no matter how big the infestation may seem.
If you are unsure if your insurance provider covers mold as part of your policy, we will go over your policy with you to help you understand the details. However, no matter what your insurance provider covers, we always offer affordable prices on all of our services, that way you never have to fret about your finances. 
Call our mold removal Jackson crew at 911 Restoration of Central Mississippi today and we will turn your fungi invasion into a fresh start.