Water Damage Restoration
Richard Lee Sims knows how frequently water damage can occur in a commercial or residential property, with everything from a pipe burst to a complete flood being possible.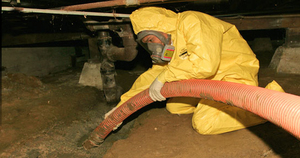 When water sits on a property for an extended period of time, it can begin to cause even more severe damage. So, to curb this destruction, we make ourselves available 24/7/365 and guarantee to arrive within 45 minutes to implement same-day water damage restoration services.
That means that whenever you need us, we will be there for you, no matter if your disaster occurs during the day or late at night.
On top of our promptness, we want you to know that you can trust us with your property because we work with IICRC certified technicians who are licensed, bonded, and insured.
So, if are in need of a fresh start, call our water damage restoration Jackson experts at 911 Restoration Central Mississippi and let us provide you and your property with all the help you need to completely recover.
The Best Water Damage Restoration Team in the Business
Trust is important to us. We want our customers to be confident in our abilities, and in order to achieve that we need to show you that we are the best choice when it comes to water damage restoration.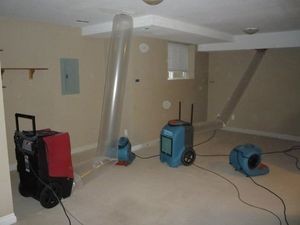 Therefore, we are pleased to announce that we are trained to bring you the most efficient and effective leak and flood remediation solution available on the market today.
From our years of experience, we have seen it all, and have procured an abundance of industry information that makes us the best-equipped team to alleviate the burdens you're facing.
Ensuring your peace of mind means performing a restoration job that is affordable and professional. Whether the disaster you underwent was sewage backup, a leaking roof, or a flooded crawlspace, you can trust that we capable of helping you overcome anything. We use a blend of techniques that include:
Applied Microbial Remediation Technician (AMRT)
Applied Structural Drying Technician (ASD)
Carpet Repair and Reinstallation Technician (RRT)
If you are in need of restoration company that you know will look after you, then call us at 911 Restoration Central Mississippi and we will see you through to better times.
A Fresh Start After a Water Damage Incident
With water comes the growth of micro-organisms that can create mildew on carpets and upholstery, or cause a mold colony to start growing behind your sheetrock.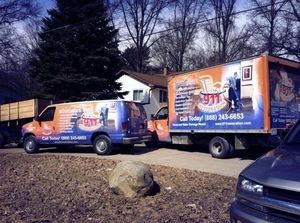 They thrive in humidity, moisture, and dark corners. And for these reasons, we have become obsessed with making sure that your living or work space is completely dried out after a water emergency.
Remediation needs to be carried out correctly in order to secure the property from further damages, as described above. Moreover, we want property owners to know why the job we do will be thorough.
Our water restoration team uses the most sophisticated equipment to-date, that guarantees homeowners a fresh start. For example, water can find itself in the most remote spots of the home, therefore we utilize infrared cameras to locate humidity behind walls or underneath floors.
After we locate spores, we begin drying the space with the use of dehumidifiers. The way they work is by lowering the ambient humidity in the room, which allows the drying process to increase. Then to really get the freshness going, we use industrial blowers to bring in clean air, while circulating stale air out. This speeds up the drying time and will help prevent the growth of mold from a stray floating spore.
So, when you need the most efficient remediation services, call our water damage restoration Jackson technicians today and we will get you on the road to a fresh start.