Water Damage Restoration in Jackson and Central MS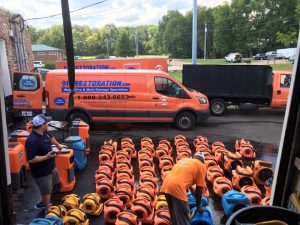 Dealing with an emergency water damage situation in Jackson? Water damage can occur in commercial or residential properties in Central Mississippi due to the frequent rainfall, with everything from leaking ceilings to home floods occurring in the area. When moisture sits on the surfaces of a property for an extended period, it can cause structural damage and mold growth. To curb this destruction, the water damage repair technicians at 911 Restoration of mold removal Jackson make themselves available 24/7/365 and guarantee to arrive within 45 minutes to implement same-day, water damage restoration services. Call us at 601-501-6119 and allow us to provide a free visual inspection.

This immediate assistance means that whenever you need flood cleanup services in Jackson and its surroundings, technicians will be there to help, no matter if your water disaster occurs during the day or late at night.
If you live in Jackson, Pearl, Madison, or anywhere else in Central Mississippi, call the water damage experts at 911 Restoration when you need emergency storm repairs and water extraction services. Let us provide you with the peace of mind you deserve after you experience water damage or mold growth on your property.
Emergency Water Damage Repairs For Leaks And Floods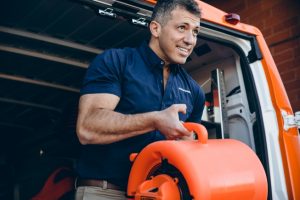 Trust is essential to the 911 Restoration of Central Mississippi. The water damage experts in Jackson want customers to be confident in the abilities of our technicians, and to achieve that trust we need to prove to you that we are the most qualified company at implementing water damage restoration.
We enter each situation by first providing the property owner with a free visual inspection, allowing us to determine the damages and strategize a water damage restoration plan.
Whether we are called to fix a water leak in the ceiling or mitigate house flooding issues, you can trust that the technicians are capable of helping you overcome any circumstance.
If you need help from a flood cleanup company that will take care of you, then call 911 Restoration of Central Mississippi, and the technicians will get your property dry and clean again in no time. Call us at 601-501-6119 and see how we can help.
Trusted Flood Cleanup And Mold Removal Services in Jackson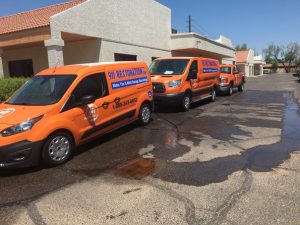 With water damage comes the growth of micro-organisms that can create mildew on carpets and upholstery, or cause a mold colony to start growing behind your sheetrock.
Mold thrives in humidity and moisture, two elements that make up the long, hot summers in Jackson.
The repair unit uses the most sophisticated equipment to date that guarantees your property will be completely dry and free of all signs of mold and water damage. For example, water can find itself in the most remote spots of the home. Therefore we utilize infrared cameras to locate humidity behind walls or underneath floors.
By drying the space with air movers and dehumidifiers, we can lower the humidity levels and create an inhospitable environment for mold. Technicians will also test and evaluate the structural integrity of the property.
On top of our promptness, owner Richard Sims and his water damage experts want you to know that you can trust us with your home or business because we work with IICRC-certified technicians, and the entire organization is licensed, bonded, and insured.
When you need the most effective fire damage restoration in Jackson, water damage repairs, and also 911 sewage backup services in the industry, call 911 Restoration of Central Mississippi today, and soon you will be on the road to a Fresh Start. Call us at 601-501-6119

Serving the communities of Benton ,Bolton, Brandon, Brookhaven, Byram, Camden, Canton, Clinton, Crystal Springs, Edwards, Florence, Flowood, Gallman, Georgetown, Hazlehurst, Jackson, Learned, Pearl, Pelahatchie, Piney Woods, Pocahontas,Puckett, Raymond, Richland, Ridgeland, Sandhill, Sharon, Star, Terry, Utica, Vicksburg, Yazoo City, Youngton, Wesson, Whitfield and surrounding areas.