Disaster Restoration Jackson
Richard Sims, the owner of 911 Restoration of Central Mississippi, believes "homeowners deserve a disaster restoration company that is trustworthy, affordable, reliable, and professional," which is exactly what he will make sure you receive if your home or business is affected by a flood, Fire damage or another disaster scenario.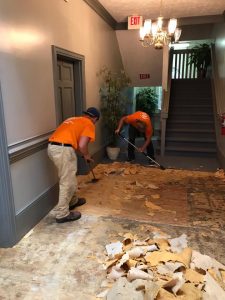 For these reasons, Richard ensures that his restoration team is here to aid you in any disaster. The benefits of working with 911 Restoration Central Mississippi include the facts that we are available 24/7/365 and guarantee an arrival time within 45 minutes of your call. Call us at 601-501-6119 and allow us to offer a free visual inspection.
We value professionalism, so you can trust that the free estimate we provide you is the honest truth you need.
Our disaster restoration experts in Jackson are here to provide you with a fresh start, so call us at 911 Restoration of Central Mississippi for any services like water damage restoration, fire and smoke damage restoration, or mold removal.
A Fresh Start through Disaster Restoration Damages
911 Restoration of Central Mississippi will provide you with the most thorough damage restoration possible. To elaborate, we can manage any damage caused by a flood, storm, or pipe burst.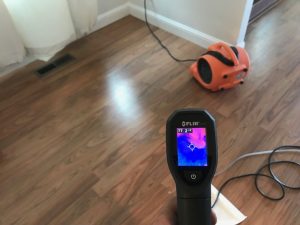 The rigorous courses our technicians have taken mean we know how to work with all materials, from ceramics to carpet, wood, drywall, and any other type of building material found in the home. Moreover, our years of experience have proved that we are more than capable of handling fire restoration in Jackson MI, and emergency sewage cleanup, as well.
The effectiveness of restoration efforts is completely dependent on how knowledgeable the technicians are.
For example, our techs always start by using infrared cameras to see where water is hidden. After that, we bring in dryers, blowers, dehumidifiers, and vacuums. Circulating air, decreasing ambient humidity, and removing water safely are the first steps in keeping your living space dry and avoiding further damage like mold from festering.
We value professionalism, so trust that we will not cut any corners and that your disaster restoration job will be done with the utmost attention. If you are in need of a new beginning after a disaster, call us at 911 Restoration of Central Mississippi at 601-501-6119.
A Brief Disaster Mitigation Guide
Some disasters, such as a flood, are unpreventable.  However, you can still prepare for them in order to save yourself from major harm to the home, body, and mind.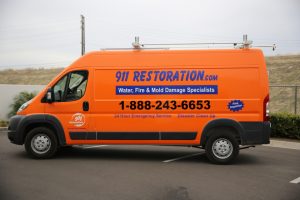 Disaster readiness is all dependent on having a plan. For example, in the event of a flood, if you are a property owner that had a plan ready, then you are vastly more prepared to handle the aftermath of a disaster.
Sit down with your family and discuss how to react to an accident. During your chat, keep in mind that your plan for dealing with a flood will be different than your plan for when a fire breaks out.
When water gets into your home, you are going to want to find elevated ground, which an attic or a second floor is perfect for. On the other hand, in a fire, you want to evacuate the home or building and find a safe place outside to rendezvous.
A disaster kit would also help a great amount in the event small injuries occur. Having a first aid station will help quell small cuts and burns. On top of that, property owners can also benefit from having extra cash on hand and a flashlight. After some disasters, telecommunications can be down, and power might not work.
Being there as fast as possible with immediate relief is how we ensure your peace of mind, and to make sure you get the best services available, we work with IICRC-certified technicians.
Being warm and having food are also imperative. Stocking up with blankets and canned foods will alleviate at least some stress. Call us at 601-501-6119 and see how we can help.
Serving the communities of Benton ,Bolton, Brandon, Brookhaven, Byram, Camden, Canton, Clinton, Crystal Springs, Edwards, Florence, Flowood, Gallman, Georgetown, Hazlehurst, Jackson, Learned, Pearl, Pelahatchie, Piney Woods, Pocahontas,Puckett, Raymond, Richland, Ridgeland, Sandhill, Sharon, Star, Terry, Utica, Vicksburg, Yazoo City, Youngton, Wesson, Whitfield and surrounding areas.