Crawlspace Cleaning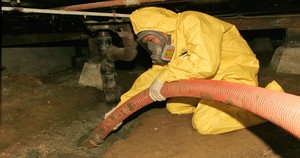 There are areas in your home which you seldom think about. The best example is the crawlspace. That's the space below your foundation and the soil that your house is built upon.
It is also a spot where water can find itself in and cause water damage and mold growth. In order to avoid such disasters, the homeowners need the expert crawlspace cleaning Jackson team at 911 Restoration. Call us at 601-501-6119 and allow us to provide a free visual inspection.
We have over 35 years of experience in the industry, thus, our knowledgeable techs know exactly where to look and how to implement restoration services to your crawlspace.
It is how we guarantee to home owners that the fresh start you are in need of comes fast.
If you are in need of a fresh start, and a new beginning after a disaster, then call us at 911 Restoration Central Mississippi. We are the foundation beneath your feet.
Crawlspace Water Damage Protection by the Best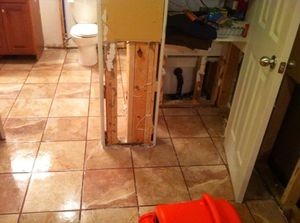 Crawlspace cleaning and restoration should only be performed by an IICRC certified team, so we hire certified technicians. The reason being, you need a group of professionals that know how to tackle the toughest of conundrums. To elaborate, in the event of water damage it is not just your crawlspace that can be affected.
With it is also comes damage to your subfloor and foundation. The reverse is also true, so when a flood affects your floor, it is possible that it can slip through your subfloor and into the crawlspace. Knowing how water affects different materials is just one example of why expertise matters.
Additionally, when it comes to protecting the structural components of your home, the fastest response is always the best one. This is why the benefits of working with us includes
45-minute response time
Same-day service
Available 24/7/365
Our elite technicians start every job with a free damage estimate. Part of being professional means explaining to customers the true extent of damage, therefore allowing them to make empowered and informed decisions. After they completely understand what they are facing, we began our restoration work.
We are capable of using industrial-grade blowers and dryers to rid the space of all moisture, and then we began sanitization. See, moisture gives rise to a proliferation of bacteria and mold growth, so it is important that those issues are resolved.
Ultimately, there are few companies that take care of you the way we do. So, if you are in need of crawlspace cleaning, then call us at 911 Restoration Central Mississippi. Our phone number is 601-501-6119 and we are always available to answer your questions.
Keeping Crawlspaces Water Damage Free
The crawlspace cleaning Jackson Team at 911 Restoration knows that preventive maintenance is always going to be more cost effective than restoration, so we are here to provide you some tips to keeping it dry all year long.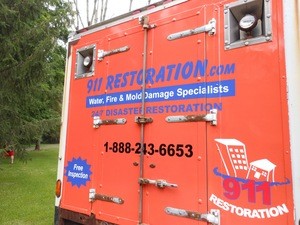 The first thing all homeowners should know is where the water shut off valve in their home is. Typically, it is found in the basement or outside the home underneath a ground utility panel. It varies from home to home, so we recommend following a pipe to it.
This little switch will save you a fortune if you experience a pipe burst. By simply pulling it you can stop the flow of water in your home.
The next thing they should be concerned about is flooding. Behind bursting pipes, a flood is the next most common incident that can bring disarray to your crawlspace.
The best way to prepare for that is by keeping your wits about you in the rainy seasons. If a flash flood warning occurs, then it helps a great deal by preparing your home with sandbagging.
This will absorb excess water, and limit amount of it that gets into your home. It is a cheap and effective way to curb the cost of damage.
We know accidents are everywhere, so if you experience one, then call the crawlspace cleaning Jackson crew at 911 Restoration, we will get you through it, promise. Call us at 601-501-6119