Water Damage in Jackson
The weather patterns in Jackson can create a fair share of challenges for property owners living in the community. There are high levels of precipitation all year round, leaving the potential for water damage to occur within homes and businesses in the area. When water invades your property, you can rely on 911 Restoration of Central Mississippi to be at your door within 45 minutes of receiving your call. Their highly trained technicians are available 24/7/365, making it possible for customers to obtain water damage restoration in Jackson immediately. Our water damage repair technicians in Jackson are IICRC certified, meaning the Institute of Inspection, Cleaning, and Restoration back them. Our entire water mitigation company is licensed, bonded, and insured for the protection of all our customers. Call us at 601-501-6119 and allow us to offer a free visual inspection.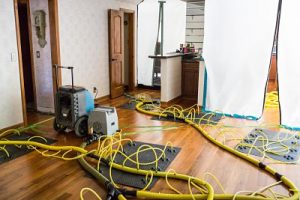 It is the priority of 911 Restoration of Central Mississippi to keep their customers feeling positive throughout the entire water damage restoration process.
By providing fast, accurate leak and flood cleanup services, water damage cleanup experts will get your home or business back in order as quickly as possible. The technicians can prevent further water damage issues, such as structural problems and mold growth, with speedy water damage cleanup.
The water extraction professionals offer property owners free visual inspections that include an estimate so that they can provide you with the most thorough water damage restoration. This initial checkup allows the technicians to determine the extent and source of the water damage.
As technicians discover traces of moisture, they will administer leak detection and water removal techniques.
The experts treat all water disasters with an urgency that the other flood cleanup companies do not consider. To best serve you, our Jackson restoration technicians are available around the clock to get you the flood repair services you need.
As soon as the water damage experts arrive on the scene, they will begin same-day water extraction, drying, and dehumidifying procedures. The drying process is especially crucial in Jackson, where the humidity levels are high.
911 Restoration of Central Mississippi is locally owned and operated, making their technicians experts on the specific water damage issues affecting the community. So, when you need leak or flood cleanup in Jackson, call the restoration company that will give you peace of mind that your residential or commercial property will make a complete recovery. Call us at 601-501-6119 and see how we can help.

Preventing Mold From Water Damage Situations
We train crew members at 911 Restoration of Central Mississippi in both mold and flood cleanup. Being able to execute both measures of restoration is vital to property owners in Jackson.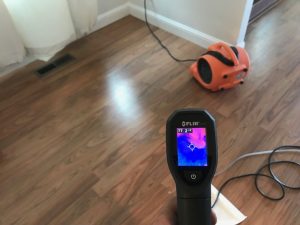 As soon as the technicians get on the premises, customers can rest assured that the our certified restoration company will take over everything from that moment on.
From conducting wall repair after leaks have formed to administering advanced mold restoration, our water damage specialists will handle it all.
Our professionals have many years of experience in the restoration industry, so they know exactly where to look for signs of mold and moisture. By checking these hard-to-reach places, we will eradicate every issue surrounding the water damage.
Along with drying and dehumidifying the home or business, the technicians will also implement preventative measures to help you avoid future water and mold issues.
By identifying the trouble zones in your property and implementing maintenance efforts, customers can stop leaks and floods from starting mold infestations. These precautions mainly include regularly checking your plumbing system, roof, and property foundation for cracks, holes, and general wear and tear.
By working with 911 Restoration of Central Mississippi, customers will receive help from a restoration company that cares and understands what you need as a property owner in Jackson. So, give us a call today at 601-501-6119!
Leak And Flood Repair Services Administered With Professionalism
Whether we are called to fix a roof leak in a ceiling or implement flooding repair service, customers can be confident that we will respond immediately, no matter what time your emergency may occur.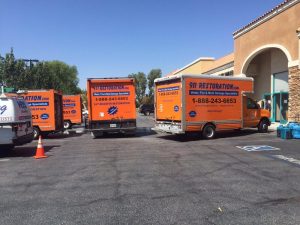 Understandably, this can be a very overwhelming time. However, when the crew members arrive on the scene, they will do whatever it takes to keep you calm and reassure you that everything is going to be okay.
By promptly beginning mold removal and water damage restoration services, the technicians aim to show their customers that they dedicate time to making the property a safe place for everyone.
Along with commercial and residential water damage repairs, the staff members will also assist you in filing your insurance claim.
In most cases, insurance policies do not cover mold, yet the cost to mitigate a water intrusion usually is. Our staff wants to help you get the financial aid you are entitled to receive.
911 Restoration of Central Mississippi in Jackson wants to make it easy for property owners to receive water damage restoration. So, call our water mitigation company right away, and the technicians will show you how they can turn any water disaster into a Fresh Start. Call us at 601-501-6119

Servicing the cities of Benton, Bolton, Brandon, Brookhaven, Byram, Camden, Canton, Clinton, Crystal Springs, Edwards, Flora, Florence, Flowood, Gallman, Georgetown, Hazlehurst, Jackson, Learned, Madison, Pearl, Pelahatchie, Piney Woods, Pocahontas, Puckett, Raymond, Richland, Ridgeland, Sandhill, Sharon, Star, Terry, Utica, Vicksburg, Yazoo City, Youngton, Wesson, Whitfield, and the surrounding areas.