Mold Removal in Madison
If you discover water damage in damp, dark areas of your home or business, then chances are you probably also have mold growing in your property, as well.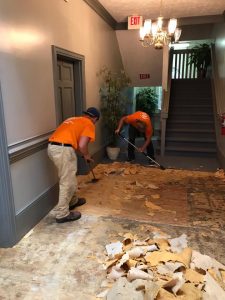 911 Restoration of Central Mississippi has many years of experience eradicating mold from residential and commercial properties, so you can trust that you are receiving mold remediation services from the most capable technicians in the industry.
It is crucial to treat any mold situation with urgency to limit the effect it has on your home and your health.
Not only does mold have the ability to eat through drywall and other areas of your property, but it can cause you to experience allergies and respiratory issues.
To facilitate the mold cleanup services right for your property, the technicians will provide property owners with a free visual mold inspection and estimate.
911 Restoration of Central Mississippi is IICRC Certified to provide water damage and mold remediation in Madison. So, call us today, and our staff members will schedule an appointment with our mold specialists.
Free Mold Inspections In Madison For Property Owners
By giving property owners free mold inspections, they hope to enable as many people as possible to receive their mold cleanup services.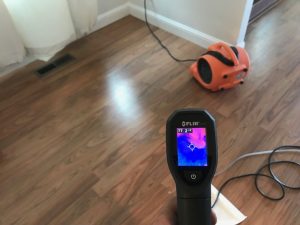 When the professionals arrive on the scene, they immediately check the premises to determine the extent of the infestation and any water damage that may be present.
Different strains of mold can cause various health issues to those inhaling the spores, which is why the technicians make professional mold sampling a part of their mold inspection process.
Even if you can't see the mold, it may still be possible for you to feel the effects of the spores, which can include wheezing, asthma, coughing, headaches, sneezing, itchy eyes and skin rashes.
The technicians always use safe, yet effective, cleaning agents to remove every trace of the mold, ensuring that there are no spores left behind that may cause another infestation later on down the line.
Call the professionals at 911 Restoration of Central Mississippi if you notice any invading moisture, a musty odor, or dark spots on walls and ceilings, and we will give you the peace of mind you need with advanced mold remediation techniques.
The Mold Experts Handle Every Job With Professionalism
Not every restoration company understands what it means to have mold living in a home or business, but when you contact 911 Restoration of Central Mississippi, you can be sure that their repair workers know everything there is to know about the mold and mildew.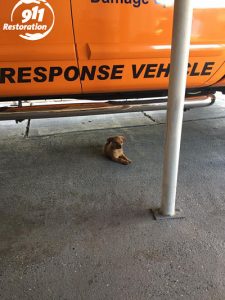 You can ask our staff members any questions you may have concerning mold or water damage, and we will do anything we can to make you feel confident about the eradication process.
Staff members will even help you understand the financial side of mold remediation. The Madison branch consistently provides affordable prices on their mold cleanup services, as well as accepting insurance if your policy covers mold.
We hope that by providing you with this level of customer service, we prove our dedication to the Madison community and give every customer the individual attention they deserve.
911 Restoration of Central Mississippi wants to be the ones to get your property clean and sanitized through expert mold remediation services. Give us a call today to turn your mold infestation into a Fresh Start!