Hurricane Damage Jackson
When you discover a flood or leak in your home or business after a hurricane, it is necessary to call the hurricane damage Central Mississippi professionals at 911 Restoration Central Mississippi to receive same day service for all your remediation needs.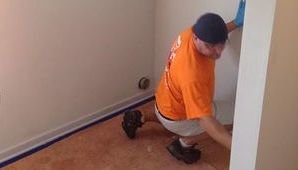 Our service agents are available 24/7/365, and we will dispatch crews to the premises immediately, ensuring that our hurricane damage Central Mississippi team are there within 45 minutes. Call us at 601-501-6119 and allow us to offer you a free visual inspection.

Our staff implements the most comprehensive storm damage restoration services, using both water extraction and drying technology to get all the moisture out of your home or business.
It is our job to always be on top of our game and make the right decisions regarding what strategy will work best on restoring you particular storm damage situation. We hire IICRC certified techs and are trained to become experts in implementing comprehensive hurricane damage services, such as:
Water extraction services

Implementation of advanced drying techniques

Flood damage restoration

Repair of structural damage

Assistance with the removal of damaged furniture/possessions

Removal of debris from property

Restoration of flooded and destroyed landscaping

Storm surge restoration

Wind damage remediation

Surveillance of the damage site
It is important to our hurricane damage Central Mississippi pros that you stay calm when we are on the scene of the damage, especially since we pride ourselves on being so experienced in this field. We want our expertise to give you peace of mind when you hire us that we will get the job done right the first time around.
Call our offices today and our hurricane damage Central Mississippi agents will get our specialists to your home today, so you can receive a free inspection, call us at 601-501-6119!
Hurricanes Can Cause Flooding And Landslides
When hurricanes touch down they can cause a world of chaos on all the homes and businesses in the affected area, with flooding being one of the most damaging aspects of the storm. The floodwaters can permeate even the toughest to reach corners of your property, and we know exactly how to extract all of it.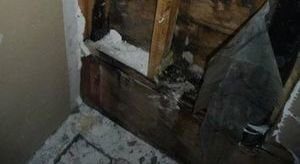 Not only can this increase of water cause water damage in the structures, but our hurricane damage Central Mississippi crew wants you to be aware that it can also create a landslide, especially if you live in an area that has hills and mountains.
A landslide is a phenomenon that causes previously solid land to begin to shift at great speeds, bringing with it rocks and other debris.
This unstable land can crash into homes and buildings, causing structural damage that can allow the floodwaters to access the interior of your home or business and creating water damage.
If you live in an area that has been affected by a landslide and subsequent flooding, call our hurricane damage Central Mississippi specialists today and we will get restoration procedures as soon as we arrive. Call us at 601-501-6119 and see how we can help.

You Can Depend On Us To Make The Storm Damage Insurance Process Easy
Our hurricane damage Central Mississippi team never wants you to feel confused when you go to file your insurance claim, especially during a time when there are so many other things going on that demand your attention.

We are here to help you understand your insurance policy, and our hurricane damage Central Mississippi technicians will assist you in any way you need to get your claim filed correctly.
Getting you the best coverage possible is our main goal, and with so many years working with insurance companies, you can feel confident in the ability of our specialists to communicate with your insurance provider for you.
If your insurance does not cover the hurricane damage that has affected your home, then you can count on our hurricane damage Central Mississippi pros to always offer affordable prices for all of the services.
When you need fast assistance, call our hurricane damage Central Mississippi unit at 911 Restoration Central Mississippi, and our operation will do whatever it takes to give you the fresh start you need. Call us at 601-501-6119