Mold Removal Brandon
If your home has recently discovered mold growth in your home, such as a leak or a flood, then it is important to solicit the assistance of the mold removal Brandon professionals at 911 Restoration of Central Mississippi.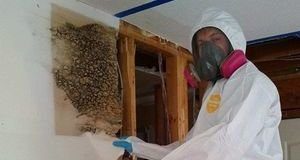 Mold spores can grow within as little as 24 hours after they have been exposed to moisture, which is why it is important to seek professional assistance.
Our phone lines are available 24/7/365, which makes it possible for homeowners to call our mold removal Brandon team the moment they discover fungal growth in the household to schedule an appointment.
We know exactly what to look for when it comes to checking for mold, fungus and mildew and are licensed, bonded and insured to provide you with a free visual mold inspection as soon as we arrive on your property.
Call our mold removal Brandon staff if you even have the slightest feeling that you may have mold growing in your house, and we will do whatever it takes to make your home a clean, safe living space again.
Fungus And Mold Can Affect Your Health When Not Immediately Eradicated
The reason it is so important to get fungus mitigated from your property is because the longer you breathe in the spores, the more of a health risk your home becomes.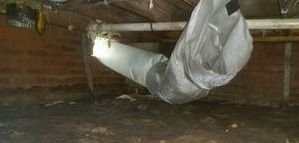 Our mold removal Brandon technicians want homeowners to be aware of the symptoms that prolonged mold inhalation can cause, which include:
Wheezing

Asthma

Coughing

Headaches

Sneezing

Itchy eyes

Skin rashes
We know how to properly cleanup even the most severe mold situations without contaminating the unaffected areas of the home or ourselves.
Call our mold removal Brandon agents as soon as you begin noticing any of the above symptoms, so we can get started making your home healthy and happy again.
Our Fungus Removal Pros Provide Fast And Efficient Service
We understand that being told that you have a mold infestation in your home can be a really scary thing, so we make it their top priority to make you feel calm and comfortable with the eradication process.

Customer service is an important part of this process. This is why our mold removal Brandon specialists always have representatives standing by so you can ask us any questions you may have about the fungus extraction procedure.
Being available to you around the clock is our way of showing you how dedicated  we are to our customers. We always perform at the top of their game, never leaving a job site until the work is perfectly completed.
In addition to keeping you calm, cool and collected, our mold removal Brandon pros also will provide you with affordable prices on all of our mold, fungus and mildew remediation services.
So, call our mold removal Brandon crew at 911 Restoration of Central Mississippi today and we will do whatever it takes to get you on the road to a fresh start.