Mold Removal in Crystal Springs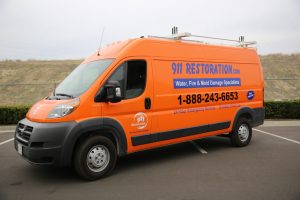 For property owners in Crystal Springs, mold is the one type of property damage that goes unnoticed until the damage is high. Mold builds up over time and in that time eats away slowly at organic materials like sheetrock, carpet, furniture, and other organic items. Plus, mold can also cause health issues making it even more necessary to deal with quickly. Our IICRC certified technicians at 911 Restoration are ready 24/7/365 to handle every aspect of your mold remediation. Whether you live in Crystal Springs, Madison, or another city in Jackson County you can count on our assistance within 45 minutes from your call.
Being aware of the signs of mold can help you minimize the impact to the property. The most common signs of mold growth include:
Rotting wood

Crumbled drywall

Visible mold

Breathing problems

Headaches

Persistent cough

Stale odor
It's important to remember that mold doesn't respond like other materials to normal cleaning methods. Instead of being eliminated, the mold spores become agitated. Once agitated, they become airborne and spread to other areas of the property to start new mold colonies. Only professional mold removal is capable of eliminating the mold in a complete and timely manner.
Call 911 Restoration as soon as you suspect mold. Our technicians handle everything from mold inspection to full mold remediation. Get back to good as new and claim your Fresh Start today!
Mold Removal Companies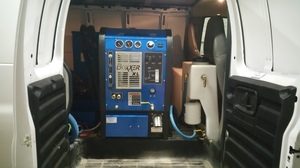 There are many mold removal companies available. However, not all of them provide a thorough properly performed mold remediation for Crystal Springs residents. At 911 Restoration, our IICRC certified technicians combine their training and experience to deliver a honed mold removal process that delivers unmatched results. Our process is adaptable to handle everything from mold decontamination to mold remediation along with any other emergency restoration services needed.
Before unloading the equipment, we perform a visual mold inspection first. The inspection is done to inform us how far the mold has spread, is there water damage present, and what caused the mold to grow in the first place. After the inspection, we can create an action plant that addresses these concerns and then get to work.
Before anything else, containment is needed. Without containment, the mold can spread to other areas during our attempts to remove it. To accomplish this task, we use the latest containment measures, which include vapor barriers. Once contained, we can begin with mold decontamination. Our mold decontamination process uses industrial strength cleaners and detergents to neutralize and kill the mold spores. After this step, it's time for the mold removal itself. While removing the mold, we also work to address and repair what causes the mold in the first place. This keeps the mold from coming back in a couple of months.
Whether you live in Crystal Springs, Wesson, or another city in Jackson county, you can count on 911 Restoration for your Fresh Start. Call today to get back to good as new.
Mold Expert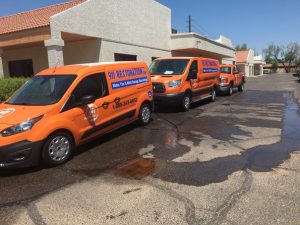 Mold has two main causes. Darkness and dampness. The different ratios can affect how the mold grows and spreads significantly. The more water present, the more likely there is to be mold. However, greater amounts of water also equals an increased risk of contamination. Contaminated water often results in mold becoming toxic mold thanks to the assistance provided by the debris, dirt, waste, and other contaminants in the water. The most common source of contaminated water is leaking or burst pipe. In this case, nothing less than a full mold remediation will get the job done.
Toxic mold comes in many degrees, but the most toxic of them is black mold. Black mold presents a very real health hazard to everyone nearby no matter how short or long the exposure is. Organ shutdown and death are both possible when black mold is involved. That's why we don't hazmat gear when toxic mold is suspected. In addition, we offer mold testing services so that we can get to the bottom of things.
Call 911 Restoration if you suspect mold toxic or otherwise. We offer everything from mold inspection to mold testing and mold remediation to our Crystal Springs residents. Get your Fresh Start today!
Servicing the cities of Benton, Bolton, Brandon, Brookhaven, Byram, Camden, Canton, Clinton, Crystal Springs, Edwards, Flora, Florence, Flowood, Gallman, Georgetown, Hazlehurst, Jackson, Learned, Madison, Pearl, Pelahatchie, Piney Woods, Pocahontas, Puckett, Raymond, Richland, Ridgeland, Sandhill, Sharon, Star, Terry, Utica, Vicksburg, Wesson, Whitfield, Yazoo City, Youngton, and surrounding areas.