Mold Removal in Yazoo City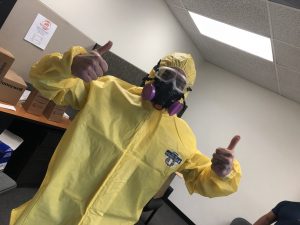 As a property owner in Yazoo City, you know that mold is the most troublesome type of property damage. It's subtle and grows over time. It can be months before you're aware of the damage making it potentially costly. In that time it takes to detect the mold growth, it eats away at the organic materials on the property and causes health issues in otherwise healthy people. That's why quick action is needed as soon as mold is suspected. IICRC certified technicians at 911 Restoration are ready 24/7/365 to handle your mold remediation. Whether you live in Yazoo City, Florence, or another city in Jackson City you can count on us to arrive within 45 minutes of your call.
Once you're aware of the signs of a mold infestation it becomes easier to detect and protect against. The most common signs of mold are:
Rotting wood

Crumbled drywall

Visible mold

Breathing problems

Headaches

Persistent cough

Stale odor
The last thing you want to do is attempt to clean and remove the mold yourself. Normal methods and cleaners are ineffective against mold and will actually make the problem worse. The scrubbing method involved with cleaning serves to agitate the mold spores. Once agitated, they become airborne and spread to different areas on the property. For this reason, professional mold removal is the only viable solution for Yazoo City residents.
Once you suspect or notice mold growth, call 911 Restoration. Mold remediation from IICRC certified specialists is only a call away. Don't wait to get your Fresh Start.
Mold Remediation Companies
As your mold remediation company, we take the time to understand the unique local needs of the residents in Yazoo City and add them into our streamlined and perfected mold remediation process. Our years of experience and training ensures that our process delivers superior results from the basic mold inspection to full mold decontamination and mold removal. Part of our process involved being aware of other problems on the property that contributed to mold development such as unnoticed water damage. Our IICRC certified technicians are capable of handling all emergency restoration situations.
Our first step is a visual mold inspection. We can't effectively begin the mold removal without knowing the extent of the mold infestation and why its growing. Once we know the answers to those questions, we can develop an action plan for how to proceed. With our action plan in place, our next step is containment. Containment is necessary to keep the mold from spreading to new areas. We use the latest containment measures including vapor barriers during this step.
Once containment is secured we can move on to mold decontamination. Mold decontamination requires us to use industrial strength cleaners and detergents to sanitize the area and neutralize the mold spores. Once the spores are neutralized, we can proceed with mold removal. While removing the mold, we also take the time to dry the area out completely so the mold is unable to make a return appearance.
As soon as you notice mold, call 911 Restoration. The faster you act, the faster you get the Fresh Start you need to breathe a little easier.
Mold Expert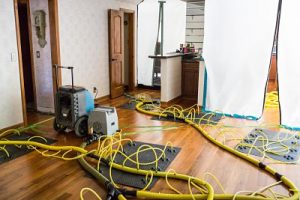 Truly thorough and comprehensive mold remediation requires true mold experts to get the job done correctly. Mold can occur for a number of reasons and comes in many forms. A flooded basement is a common occurrence thanks to potential pipe bursts leading to contaminated water filling the room. Mold cleanup becomes more complicated in this situation due to the higher risk of the mold becoming toxic mold.
Toxic mold requires additional steps to keep the residents healthy and safe. If left unchecked, it can cause organ shutdown and even death. That's why we don't hazmat gear and provide mold testing services in cases where the mold is suspected to be toxic. Mold decontamination and mold removal is still largely the same as our normal mold remediation process. However, we may perform a second mold decontamination depending on the level of mold growth present.
Whether you live in Yazoo City, Utica, or another city in Jackson county, you can count on us to arrive within 45 minutes to provide mold remediation. Don't hesitate to get the Fresh Start you need to get back to good as new.
Servicing the cities of Benton, Bolton, Brandon, Brookhaven, Byram, Camden, Canton, Clinton, Crystal Springs, Edwards, Flora, Florence, Flowood, Gallman, Georgetown, Hazlehurst, Jackson, Learned, Madison, Pearl, Pelahatchie, Piney Woods, Pocahontas, Puckett, Raymond, Richland, Ridgeland, Sandhill, Sharon, Star, Terry, Utica, Vicksburg, Wesson, Whitfield, Yazoo City, Youngton, and surrounding areas.