Water Damage and Mold Removal Pearl
When fungus is found living in your home, you can call the mold removal Pearl crew at 911 Restoration of Jackson and they will provide you with the most comprehensive treatment plan for your household.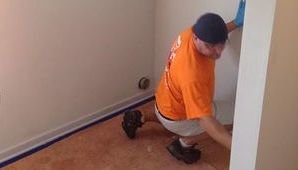 Our water damage Pearl service agents are available 24/7/365 to take you calls and schedule an appointment for a free visual mold inspection.
When we arrive, our mold removal Pearl unit will go through every corner of your home to ensure that there is no trace of this potentially harmful substance growing in your property, never leaving a stone unturned.
This is important, because a lot of the time mold likes to grow in places that are not in plain sight, but with our water damage Pearl pros on the job you can be sure that we will find it all.
Our reliable system works for every level of infestation, no matter how big or small, so call our IICRC certified mold removal Pearl techs today and we will go the extra mile for you and your family.
We Make Mold Eradication Look Like An Easy Job
When you hire our water damage Pearl techs to rid your home of mold and fungus, it is important to find one that has both the knowledge and experience to quickly implement a thorough job.
The reason our mold removal Pearl professionals place such an emphasis on prompt service is because of the effects mold can have on your health. When you inhale spores on a regular basis it can cause you to experience symptoms, such as:
Wheezing

Asthma

Coughing

Headaches

Sneezing

Itchy eyes

Skin rashes

Respiratory Issues

Sinus Problems
Our water damage Pearl experts are just the workers for the job, because we have many years of experience removing fungus from people's homes.
We know how to work quickly, yet completely, ensuring that every trace of the substance is eradicated from the household. You can trust that we will put all of our efforts into sanitizing your home the moment we arrive on the scene, so call our mold removal Pearl team today!
Our Water Removal Techs Will Help You Every Step Of The Way
It important as it is for us to get your household free of all mold and fungus, it is equally important for us to make sure that your mental wellbeing is in tact when we arrive. Our water damage Pearl pros do this by always providing you with excellent customer service.

This is something our mold removal Pearl staff will do their best to accomplish when we are working with you, and we will always keep it as our main goal.
We know it can be frustrating to suddenly know that your home is in need of fungus eradicated, which is why our water damage Pearl agents place such an emphasis on reassuring you that everything is going to be fine.
We have many years implementing proper mold cleanup in people's homes, so you can count on our mold removal Pearl technicians to get your home environment decontaminated.
Call our mold removal Pearl agents at 911 Restoration of Jackson today and let us show you how easy fungus extraction can be!