Mold Removal in Ridgeland
Property owners in Jackson can become familiar with the various conditions that can cause water damage emergencies on the property. From burst pipes to heavy winds and rain, the property can be rocked by unexpected flooding. After a water damage emergency, it's imperative to conduct a mold cleanup by trained professionals.

911 Restoration of Jackson is available 24/7/365, and all mold removal calls are responded to within 45 minutes. The technicians are IICRC certified with years of experience. Also, a free visual inspection for property owners only is offered. For the best mold cleanup in the Terry area, call 911 Restoration of Jackson today.

Mold Remediation Around The Clock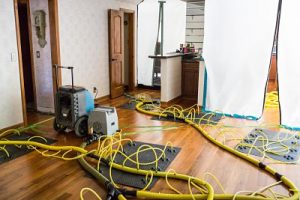 Should your property become unexpectedly rocked by heavy rains, you'll want to act quickly. Time is of the essence, and after any water extraction a mold inspection should follow after. Luckily, 911 Restoration of Jackson is available at any time for your mold decontamination needs.

While it can seem like mold can come out of nowhere, there are a few quick steps that you can take to halt it before it begins. One of these is to conduct regular inspections on the property from plumbers to ensure that everything is in working order. In addition, taking special care to not flush any unintended items down the toilet will further prevent any clogs. These will help to stop any burst pipes in the future.

If a burst pipe does occur on the property in Flowood, the best thing that you can do is not to panic. The water removal will be comprehensive and include a mold inspection as well. In addition, the techs will take special care to place any unharmed belongings to the side to ensure that they stay that way. In some cases, emergency roof repairs and boarding will also be offered.
Mold decontamination can seem overwhelming, but it doesn't need to be. By sticking to techs that you can trust with years of experience, the worst is already over. Your property will be safe in their hands from top to bottom. In addition, they operate with an optimistic attitude so you will feel taken care of.

When it comes to mold removal, you want a team of trained techs you can trust. The techs operate as quickly as possible not only to save your property, but to put your health first as well. If you wake up with coughing or sneezing and notice mold on the ceiling or bathroom, do not delay. Contact the techs at 911 Restoration of Jackson for a quality and speedy mold remediation today.

Mold Removal Technicians You Can Trust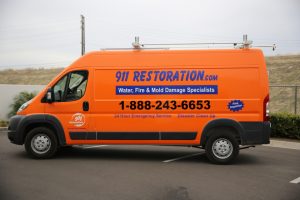 When looking for a mold remediation team in the Piney Woods area, it's important to go with techs you can trust with your precious property. 911 Restoration of Jackson understands the importance of a speedy remediation, and responds to all calls as soon as possible. Your popcorn ceiling or water leak will be a thing of the past.

A common question when dealing with mold cleanup is how much of it is covered by insurance. The most straightforward answer is the 911 Restoration of Jackson technicians work with all insurance companies, and will even work with you to find the best plan for your mold inspection. The technicians want to ensure that you pay the least amount out of pocket as possible.

The techs work hard to put you at ease during the mold remediation process. In certain instances, structural dehumidifying and drying services are also offered. From emergency water extractions to boarding up of your belongings, the techs have you covered. The emergency will not be anything they can't handle due to their years of experience.

In order to correctly assess the extent of the damage of your property, the techs will even employ third-party testing during certain inspections. They will even use hazmat suits and infrared technology during the decontamination process. This will help them spot spores in hidden spots, such as crawl spaces.

When it comes to mold removal, you want to go with a team of techs that go the extra mile. 911 Restoration of Jackson operates with an optimistic attitude so you will end up feeling bright about the future of your property. Both you and your property will receive a Fresh Start after this mold cleanup.

Receiving quality, affordable mold removal services in the Bolton area is easy with the right technicians. Choose the ones with years of experience. Call 911 Restoration of Jackson for timely mold cleanup services today.

Servicing the areas of Benton, Bolton, Brandon, Brookhaven, Byram, Camden, Canton, Clinton, Crystal Springs, Edwards, Flora, Florence, Flowood, Gallman, Georgetown, Hazlehurst, Jackson, Learned, Madison, Pearl, Pelahatchie, Piney Woods, Pocahontas, Puckett, Raymond, Richland, Ridgeland, Sandhill, Sharon, Star, Terry, Utica, Vicksburg, Yazoo City, Youngton, Wesson, Whitfield and surrounding areas.