Testimonials
With our 30 years of experience in the restoration service industry, 911 Restoration Jackson has taken care of many satisfied customers who have been kind enough to share their experiences with you.
Our customers vary and include all kinds of personal, business and government entities:
Celebrities and VIPs
Property owners, managers and tenants
Management companies and large complex building owners
Big corporations, insurance companies and banks
"When the fire sprinklers went off by accident in my store in Hoboken there was significant damage. I never thought I'd be open again so quickly. Thanks 911 Restoration!" – Dave A.
"911 Restoration removed all of the mold in my home that was causing sinus issues for me and my daughter. The rate was entirely reasonable. Thanks!" – Miranda T.
"The technicians were extremely knowledgeable. I don't let workers do anything to my home until they've answered all of my questions and it was never a problem." – Benny B.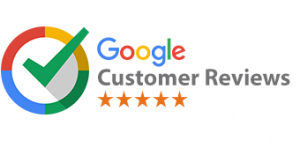 Robert Barker

15th of July 2020

We had a leak under the house the day after Christmas. Richard and his team came that day and for several more days until the water was removed and drying underway. I was able to work along side to help move the process along. Hard workers. A couple of months later they returned and installed a new vapor barrier. Very good crew chief who got that job done in a timely manner.

Terri Smith

18th of March 2020

Excellent job, very professional

Chris Walker

11th of March 2020

My home flooded in January 2020 and I was pleased by the services of 911 Restoration. Before the waters started receding a crew was at my home ready to start pumping out water. The crew was very friendly and the owner was very easy to work with, especially when it came to working with my insurance company. I would recommend their services.