Water Damage in Brandon
When your life is affected by water damage, the only thing you want is to have things return to normal as quickly as possible. Fortunately, if you are a property owner in Brandon, the experts at 911 Restoration of Central Mississippi are qualified to put your property and your life back together again. Customers can trust that our technicians are capable of administering water damage restoration in Brandon on a moment's notice. We work with IICRC certified repair techs who are available 24/7/365 to execute a repair strategy that is sure to get your property clean and dry quickly. They will respond within 45 minutes of receiving your call and will arrive fully prepared to begin same-day, restoration services.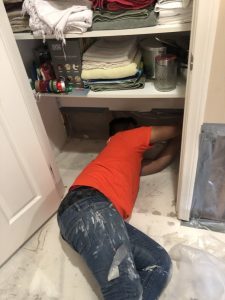 Our water mitigation company is licensed, bonded, and insured for the protection of all our customers. Knowing you are in such capable hands should allow you to focus on the Fresh Start our technicians will provide.
We never want customers to feel alone during a disaster, which is why 911 Restoration of Central Mississippi is open around the clock. By staying open 24/7, we can not only provide water damage restoration but customer service as well.
The main priority is to give you peace of mind throughout the entire flood cleanup process. Whether you need water extraction and drying services or assistance with filing your insurance claim, you can trust our staff to help.
Customers can depend on staff members to provide them with the highest quality water cleanup services. Service agents are ready to answer all your questions and schedule an appointment with our trusted flood repair team.
So, call 911 Restoration of Central Mississippi the moment you notice your ceiling is wet, leaks under walls, or signs of mold growth. Technicians will get the flood damage cleanup process started by giving the property owner a free visual inspection today!
We Provide Both Mold Removal And Flood Cleanup In Brandon
When it comes to dealing with a water emergency, there is no time to waste. Since the humidity levels are so high in Brandon, water damage often leads to mold growth if it is not remediated efficiently.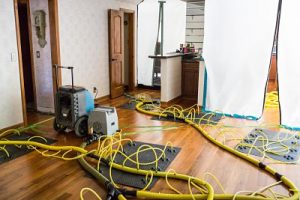 Technicians will start the flood cleanup process with a thorough exam of the premises to check for signs of moisture and mold.
Our repair techs are meticulous when they survey the damages. We make sure to check all those hard to reach places that mold thrives within, like attics, crawlspaces, and air vents.
When we find water damage,  the experts take care to remove it promptly. Technicians will also look for the source of the leak or flood damage and make all the necessary repairs to prevent the same issue from reoccurring.
If there are signs of a mold colony, technicians will get to work with decontamination procedures. Not only will they eradicate the infestation, but they guarantee the property will pass the mold clearance test.
It can be confusing to learn of a mold infestation spreading throughout your personal space. However, by keeping an open dialog with our customers, we will give them a clear understanding of the circumstances.
Our technicians care and understand what you need to get through any situation. So, call 911 Restoration of Central Mississippi if you have any questions regarding water damage restoration or mold removal today!
A Water Mitigation Company Completely Dedicated To Customer Service
A significant aspect of 911 Restoration of Central Mississippi's mission is to spread the Fresh Start attitude. This approach involves a dedication to showing the customer that we can turn every disaster into something positive.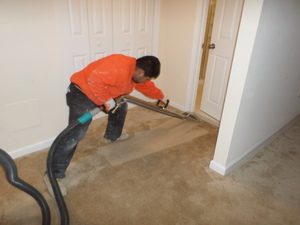 To our staff, the customer is the most important part of water damage restoration, and we are absolutely committed to spreading the Fresh Start attitude throughout the Brandon community.
No matter what the circumstances of your water damage situation may be, you can rely on our experts to provide timely solutions administered with the utmost professionalism.
While the repair techs with getting your property dry and clean, staff members will assist you with all the other aspects of the water damage restoration strategy.
Many customers have questions about the cost to mitigate a water intrusion and whether or not we accept insurance. 911 Restoration of Central Mississippi is proud to say they work with all insurance companies, as well as offering affordable services.
Staff members offer free insurance consultations to all of our customers to help determine the coverages you are entitled to receive from your insurance provider. We will file your insurance claim for you to ensure everything is submitted correctly to help keep your out-of-pocket expenses low.
Our technicians strive to consistently provide high-quality, affordable, leak, and flood cleanup services to residents of Brandon. Not only will our repair techs restore your property, but they will make it look better than ever.
So, call 911 Restoration of Central Mississippi as soon as you discover a home water leak or flood in your property. Our highly trained technicians will show you how water damage can be the Fresh Start you've needed all along!
Servicing the cities of Benton, Bolton, Brandon, Brookhaven, Byram, Camden, Canton, Clinton, Crystal Springs, Edwards, Flora, Florence, Flowood, Gallman, Georgetown, Hazlehurst, Jackson, Learned, Madison, Pearl, Pelahatchie, Piney Woods, Pocahontas, Puckett, Raymond, Richland, Ridgeland, Sandhill, Sharon, Star, Terry, Utica, Vicksburg, Yazoo City, Youngton, Wesson, Whitfield, and the surrounding areas.