Water Damage in Canton
There are many opportunities for water to invade homes and businesses in Canton. Whether it be a summer storm or a pipe burst, property owners need to be prepared year-round to protect their homes and businesses. However, even if you have taken all the necessary precautions, leaks and floods can still impact your property. When these situations arise, customers can depend on 911 Restoration of Central Mississippi. We know these situations can occur at any time, which is why the technicians are available 24/7/365 to administer water damage restoration. Regardless of when you call, customers in Canton can expect to receive emergency water cleanup within 45 minutes. Repair techs will arrive prepared to administer same-day, leak, and flood cleanup services. By conducting speedy water damage repairs, we can minimize your losses and reduce the chances of mold.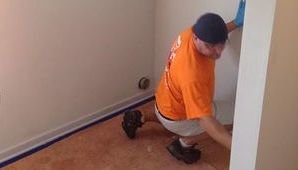 Customers can feel confident in our ability to successfully execute water damage restoration in Canton. 911 Restoration of Central Mississippi employs IICRC certified technicians. This certification means they have reached the highest standards in the restoration industry.
On top of working with qualified technicians, the entire water mitigation company licensed, bonded, and insured to ensure that our customers are completely protected.
Along with providing expert leak and flood cleanup in Canton, 911 Restoration of Central Mississippi is also a restoration company that specializes in mold decontamination.
Canton's humid, subtropical climate assists in the development of indoor mold and mildew. When water damage enters the property, it creates an environment that is even more susceptible to hosting a mold colony.
We want to fully restore your property from every element, obstructing the safety of you and your family. To do so, it is crucial to hire a water damage restoration company that is capable of executing a strategy that deals with both water and mold-related issues.
911 Restoration of Central Mississippi is fully equipped to face any situation impacting your residential or commercial property. So, call the technicians who know exactly what you want and need out of a restoration company. They will start the leak repair and flood cleanup process off by giving the property owner a free visual inspection as soon as they arrive.
Emergency Water Extraction And Drying Services Are Only A Phone Call Away
Time is the most critical aspect of a successful water damage restoration job. The more time that passes only creates more opportunity for moisture to affect the structure of the property.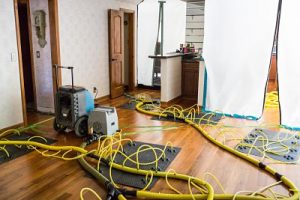 By making themselves available around the clock, the technicians can get on the scene of the damage as quickly as possible. Our fast action will assist in the ability to restore your property in full.
When the experts arrive at your home or business, they know that they need to get to work immediately extracting water and drying the premises. This is the only way to prevent mold infestations and wood rot.
To enable them to start the water cleanup, technicians will first conduct a free visual inspection for the property owner. Once they assess the level of damage, they can formulate a detailed estimate and begin the water damage restoration process.
By using powerful water mitigation machines, technicians will extract the bulk of the invasive water. High-powered air movers and dehumidifiers will then be set up to get the affected area as dry as possible. Repair techs will even use infrared cameras to assist in the moisture detection process. These devices will pinpoint hidden spots of moisture in wall cavities, ceilings, and underneath floorboards.
These thorough drying techniques will stop wood rot, mold infestations, and mildew formation. By preventing these issues, you can feel confident that your property is a safe space for you and your loved ones.
Call 911 Restoration of Central Mississippi at the first sign of water damage in your home or business, no matter how insignificant it may seem. The professionals will decide what the best course of action will be to get your property clean and dry again.
We Provide Water Damage Solutions From Start to Finish
The staff at 911 Restoration of Central Mississippi understands that it can be overwhelming when you are facing a water disaster in your property.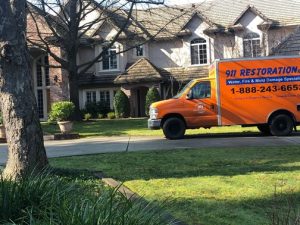 That feeling comes from a lack of understanding. Fortunately, our staff can alleviate that by providing you with all the information you need to help you feel confident and secure in your situation.
Although we are a nationwide restoration company, each branch is locally owned and operated. This means that our technicians are experts at remediating the specific water damage issues that commonly affect Canton.
We pair every customer with an experienced project manager that will be available throughout the entire water cleanup process. They will be able to answer all your questions and explain every step of the restoration procedure.
They can help you with everything, from explaining the cost of a water intrusion to providing you with a free insurance consultation. Customers will be happy to know that along with offering competitive prices, 911 Restoration also works with all insurance companies.
A staff member will go over your insurance policy with you and help you determine the coverages you are entitled to receive from your provider. They will even submit your insurance claim for you.
911 Restoration of Central Mississippi is here to provide Canton with thorough leak repair, flood cleanup, and drying services. So, call our technicians when you are seeking immediate solutions for water damage or mold, and we will answer all your questions today!
Servicing the cities of Benton, Bolton, Brandon, Brookhaven, Byram, Camden, Canton, Clinton, Crystal Springs, Edwards, Flora, Florence, Flowood, Gallman, Georgetown, Hazlehurst, Jackson, Learned, Madison, Pearl, Pelahatchie, Piney Woods, Pocahontas, Puckett, Raymond, Richland, Ridgeland, Sandhill, Sharon, Star, Terry, Utica, Vicksburg, Yazoo City, Youngton, Wesson, Whitfield, and the surrounding areas.