Water Damage Hazlehurst
If your home in Hazlehurst is suffering from the effects of a roof leak, sewage spill, pipe burst, or flood, you're going to need the professional assistance provided by 911 Restoration Central Mississippi's water damage Hazlehurst moisture removal team. We have the training, experience, and equipment to be able to conduct the highest level of water damage repair and restoration that will give your home a fresh start!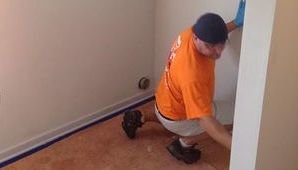 Your home is exposed to various weather conditions on a daily basis and the constant exposure is what's going to lead to wear and tear that could leave your property vulnerable to water intrusion such as roof leaks.
Roof leaks and pipe bursts are among the most common emergencies that can affect your home and they need to be dealt with right away to protect your home from further harm.
To get these problems patched up and water extracted out as soon as possible, our water damage Hazlehurst respond to your concern within 45 minutes of your emergency to call.
Professionals Ready To Help You Patch Up Leaks Right Away
Roof leaks, pipe bursts, sewage backups, or floods can be difficult to deal with on your own because of the number of potential issues that those problems can lead up to such as wood rot and mold growth. Fortunately, you can always turn to our water damage Hazlehurst leak repair specialists anytime you need help. We're available 24/7/365 to offer on the day service that will take care of those leaks for you.
Water damage can come in a variety of ways, but no matter what the source of the problem is, it needs to be addressed right away. Our IICRC certified water damage Hazlehurst flood extraction technicians can assist you with all of these water damage emergencies: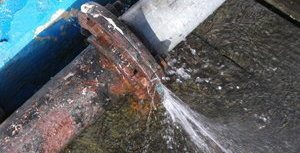 Pipe bursts and other plumbing issues
Roof damage and ceiling leaks
Flooding and storm damage
Water-based appliance hose ruptures
Toilet overflows
Bathtub overflows and running sinks
Fire sprinkler malfunctions.
Once our water damage Hazlehurst leak removal team gets there, we get to work right away by conducting a free inspection and estimate on your property. This will help offer you the best solutions and the most affordable for our water damage repair and restoration.
Helping You With Water Damage and Remove Mold
The problem with water getting into your home is the excess moisture that it brings. Its presence creates the ideal environment for mold to start growing. The usual water damage issues that can invites mold into your home include roof leaks, sewage backups, and pipe bursts. The best to avoid mold growth is by repairing water damage and removing moisture right away.

Our water damage Hazlehurst team is licensed, insured, and bonded to work on water-related issues. We'll be searching your home for the source of the leak along with any signs of fungal infestation. Because we can be there quick, we can help lessen the damage caused by water and remove mold before it can start spreading within your home.
Whenever these issues occur, our water damage experts will be using our advanced drying technology to be able to extract water and remove moisture more effectively which reduce the chances of mold infestations. For a fresh start, make sure you call the water damage Hazlehurst technicians from 911 Restoration today!