Water Damage in Whitfield
Between the summer storms and wet winters, properties in Whitfield are susceptible to feeling the impact of water leaks and flooding issues. When your home or business is affected by water damage, you can depend on 911 Restoration of Central Mississippi to be at your door right away. Our specialists are available 24/7/365 to assist you with water damage restoration in Whitfield the moment you need help. Our team knows that time is of the essence when it comes to protecting you from the effects of a ceiling leak or home flood. To minimize the water damage, you can expect technicians to be on your property within 45 minutes of receiving your call to administer leak repair or flood cleanup.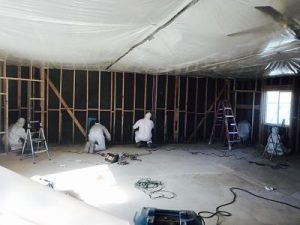 911 Restoration of Central Mississippi will never make you wait for water damage restoration. Even if the problem occurs in the crack of dawn or the dead of night, customers can trust that our professionals to respond with speedy water damage repairs.
Once the crew members have arrived, they will start the water cleanup process by conducting a free visual inspection to detect the source of the problem and provide you with an estimate.
If you notice that the ceiling is wet in your home or business, it may be an indicator that the property has sustained a roof leak, pipe burst, or some other plumbing issue.
Our restoration contractors will conduct wall repair after a leak or provide flood cleanup services that will give your home or business a Fresh Start at an affordable price.
Customers can have total confidence in our IICRC certified technicians' ability to repair your property in full. Not only do we work with the highest credentialed repair techs, but the entire water mitigation company is licensed, bonded, and insured.
By calling 911 Restoration of Central Mississippi, you can expect to receive an immediate response from the team that will keep your property protected from any further harm.
Around-The-Clock Water Leak Damage Repairs
Your roof is your property's first line of defense against the elements. It is continuously exposed to sun, rain, and wind- all weather conditions that can cause extensive structural damage.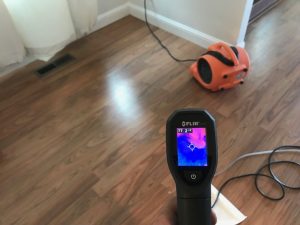 Over time, this exposure can lead to wear and tear that can eventually become a roof leak. This sustained degradation is just one of the many water damage concerns that can affect your home or business.
No matter what kind of ceiling leak may be affecting your home or business, you can always count on the team at 911 Restoration of Central Mississippi. Our repair techs will conduct emergency, water damage restoration right when you need it.
Technicians want to be able to take care of your emergencies effectively. To best serve their customers, our repair techs have undergone a rigorous training process.
Our restoration company is equipped with the latest water extraction and drying technology that allow us to remove every trace of water caused by a roof leak.
In cities like Whitfield that have high humidity and precipitation levels, getting the property as dry as possible is a crucial part of the leak repair process. By drying and dehumidifying the area, we can prevent wood rot and mold growth.
Call 911 Restoration of Central Mississippi as soon as you notice water stains on your ceiling or see a leak from walls inside the property. Our technicians will provide you with comprehensive services that are sure to give you peace of mind while dealing with home water leaks.
Emergency Flood Cleanup In Whitfield
Property floods can appear in many forms. You may experience a pipe burst, sewage overflow, or the impact of an overflowing body of water.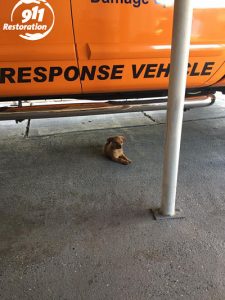 Whatever home flooding issue you may be, they are no match for the quick response and equipment of 911 Restoration of Central Mississippi. Rest assured your property will get the fresh start it needs through our advanced water damage restoration.
Our technicians have decades of experience providing customers in Whitfield with quick and thorough flood cleanup services. They have seen every scenario possible and know-how to remediate even the most extreme flood damage.
911 Restoration of Central Mississippi is fully committed to helping you with every aspect of your recovery. Staff members will offer customers free insurance consultations and will assist you in submitting your insurance claim.
We will communicate with your insurance provider for your absolute convenience throughout the filing process. Technicians will assist you with itemizing your losses and organizing direct billing with your insurance provider.
When leaks and floods affect your residential or commercial property, the situation needs to be taken care of immediately. Call 911 Restoration of Central Mississippi so we can give your property a Fresh Start with thorough water damage restoration today!
Servicing the cities of Benton, Bolton, Brandon, Brookhaven, Byram, Camden, Canton, Clinton, Crystal Springs, Edwards, Flora, Florence, Flowood, Gallman, Georgetown, Hazlehurst, Jackson, Learned, Madison, Pearl, Pelahatchie, Piney Woods, Pocahontas, Puckett, Raymond, Richland, Ridgeland, Sandhill, Sharon, Star, Terry, Utica, Vicksburg, Yazoo City, Youngton, Wesson, Whitfield, and the surrounding areas.